Swednets årliga evenemang 2023 – inspirationsdag, konferens och skrivinternat
Swednets årskonferens 2023 hålls den 10 februari vid Högskolan Väst. Läs mer här!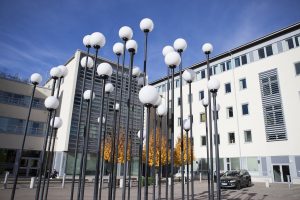 Swednets inspirationsdagar 2023 hålls i maj. Mer information kommer inom kort.  
___________________________________________________________________
Aktuella konferenser & seminarier 2023
2023
INTED23 – 17th annual International Conference of Education, Research and Innovation, Valencia (Spain), 6-8 mars
NERA – 15-17 mars, Oslo
Forskning om högre utbildning, 11-12 maj, Stockholm
IPUTL – International Perspectives on University Teaching and Learning, 28-30 maj, 2023. Coronado springs, USA
STHLE – Society for Teaching and Learning in Higher Education, 13-16 juni. Prince Edward Island, Kanada
ESPLAT 2023 – Learning and Teaching Psychology in a Changing World, 14-16 juni Umeå
CDIO – 19th International Conference, 26-29 Juni, 2023. Trondheim, Norge
ICED23 – 24-28 juli, Bordeaux, Frankrike
_______________________________________________________________________
Swednets årliga evenemang – 2019-2022
Swednets årskonferens 2022 gick av stapeln den 3-4 februari vid Linköpings universitet. Temat för 2022 års Swednetkonferens var "Öppenhet och samarbete".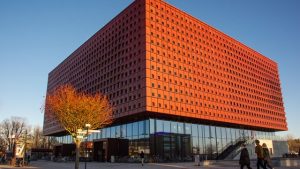 Swednets skrivinternat 2022 gick av stapeln vid Thorskogs slott (mitten av augusti – mer information inom kort)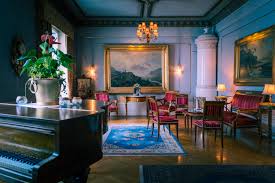 Swednet arrangerar nu sitt tredje skrivinternat för våra medlemmar. Här kan du under några dagars tid få möjlighet att fokusera på ditt skrivande tillsammans med en mindre grupp. Skrivandet kan utgöras av vetenskapliga arbeten (artiklar, rapporter, forskningsansökningar o.d.) eller reflekterande texter baserade på beprövad erfarenhet men bör vara av relevans för det högskolepedagogiska området. Vi ser gärna att du har ett påbörjat arbete som det i möjligaste mån går att avsluta inom skrivinternatets tidsram. Skrivinternatet inleds vid lunchtid måndagen den 15 augusti (ca kl 11:30) och avslutas vid lunch den 17 augusti (ca kl 13). Du erbjuds rum och helpension på fantastiskt vackra Thorskogs slott, beläget i en underbar engelsk park trettio minuter norr om Göteborg mellan Kungälv och Lilla Edet. Skrivinternatet innehåller både seminarier i grupp och egen tid för skrivande. Vi har tillgång till konferensrum och flertalet andra inbjudande sittgrupper där du kan arbeta i lugn och ro och under avslappnande former. Runt slottet finns en underbar natur som inbjuder till promenader för reflektion och samtal.
Åse Nygren (BTH) och Jeanette Sjöberg (HH) kommer att leda internatet. Organisatör är Swednets styrelse.
Ansökan och kostnad:
Ansökan görs till Åse Nygren (ase.nygren@bth.se) senast den 31 maj. I din ansökan ska namn, universitet och skrivprojekt framgå. Skrivprojektet ska motiveras – varför är detta projekt viktigt för dig personligen och varför är frågeställningen av särskild relevans för det högskolepedagogiska fältet? Ett skriftligt intyg från ansvarig chef ska bifogas där det framgår att man ämnar avsätta tid och medel för skrivinternatet för deltagaren ifråga. Även faktureringsadress ska bifogas. Kostnaden för internatet subventioneras av Swednet. Deltagarnas kostnad är 3000 kr. I detta pris ingår eget rum (2 nätter) och helpension på Thorskogs slott. Egen dator medtages.
Vem får ansöka?
Swednets skrivinternat är öppet för alla våra medlemmar. Vi strävar efter en bred lärosätesrepresentation.
Årskonferensen 2021 gick av stapeln den  12 februari. Årskonferensen bestod endast av ett årsmöte samt presentation av projekt från den strategiska kursen. Inspiration och andra presentationer sker istället under Inpirationsdagarna (se nedan).

Inspirationsdagarna 2021 gick av stapeln vid Uppsala universitet27-28 maj (lunch till lunch). Årets tema är "Hållbara akademiska kulturer." Inför inspirationsdagarna samlade vi in goda råd och tips från er och era lärare kring social hållbarhet!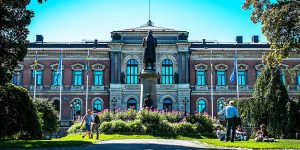 Skrivinternat 2021 var planerat till Thorskogs slott 23-25 augusti norr om Göteborg. Skrivinternatet blev i år inställt men är förhoppningsvis tillbaka nästa år.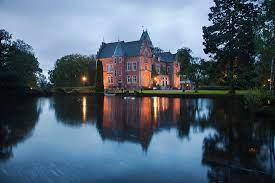 Notera: Som ni ser ovan så byter Swednet. från och med 2021 plats på vår årskonferens och våra inspirationsdagar. Årskonferensen fick 2021 ett något slimmat format (pga av Covid-19) men fortsättningsvis (från och med 2022) kommer formatet av kännas igen från tidigare år. Den kommer dock att ske under februari månad varje år.
_______________________________________________________________________________________
Årskonferensen 2020 (14-15 maj) samarrangerade av Uppsala universitet och SLU på Blåsenhus. Temat var Hållbara akademiska kulturer.  Med anledning av Covid-19 skedde enbart ett digitalt årsmöte.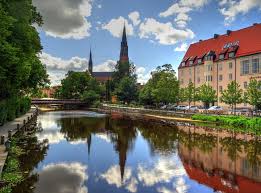 Inspirationsdagen gick av stapeln den 21 januari 2020 och arrangerades vid Kungliga Musikhögskolan (KMH).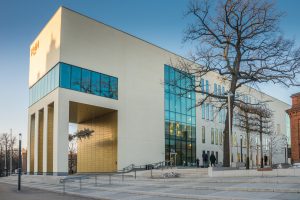 ___________________________________________________________________________________________
Inspirationsdagen 2019 var förlagd till Högskolan i Halmstad den 30 januari.
Tema: Framtidens lärandemiljöer. 


Årskonferens arrangerades vid Umeå universitet den 23-24 maj.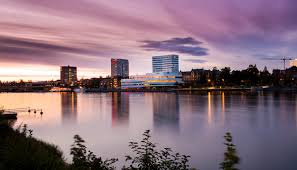 Skrivinternatet var förlagt till Noors slott nära Arlanda den 12-14 augusti.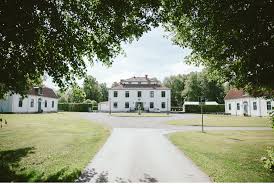 I anslutning till skrivinternatet höll nätverket för forskarhandledarutbildare (NFU) sin årliga träff den 12 augusti mellan klockan 09.30-16.00. 
_____________________________________________________________________
Övriga konferenser som har gått av stapeln under 2015-2022
2022
ICED22
, Aarhus universitet, Danmark. 31 maj – 3 juni
2021
2020 (flera av nedanstående ställdes in pga av Covid-19)
NERA, Turku University, Finland, 4-6 March, 2020.
UKÄ och SUFH bjuder in till en virtuell uppföljningskonferense för regeringsuppdraget om högskolepedagogiskt utvecklingsarbete, 6 mars.
SEDA/SHED – Teaching Learning and Assessment conference 2020, 2-3 April, Glasgow, England
NAFSA: Global Leadership, Learning and Change. St Louis, USA, 24-29 maj, 2020.
The Teaching Professor Conference in Atlanta, 29-31 maj, 2020.
The 16th CDIO International conference in Bangkok, Thailand, 9-11 June, 2020.
STLHE: The Annual Conference of the Society for Teaching and Learning in Higher Education, 9-12 juni, 2020.
ICED: Biennial conference of the International Consortium for Educational Development at ETH Zurich, Switzerland. 15-19 June 2020.
ASEE – American Society for Engineering Education, Montreal, Quebec, Canada, June 21-24, 2020
Praxis Symposium III – An international symposium on praxis in higher education. 5-6 October. The University of Borås.
NU-konferensen 2020, 7-9 oktober. Campus Flemingsberg.
European Teaching and Learning Forum, Utrecht University, The Netherlands, 13-14 February, 2020.
ICERI: International Conference on Education, Research and Innovation, Buenos Aires, Argentina, 27-28 February, 2020.
2019
European Learning & Teaching Forum will be hosted in Warsaw, Poland, on 14-15 February, 2019.
NERA2019, 6-8 mars. Education in a globalised world. Uppsala.
14th annual conference of the German Society for Higher Education Research (GfHf) 20th to 22nd March, 2019.
ICERI: 21st International Conference on Education, Research and Innovation. Prague, Czechia. March 21 – 22, 2019.
Læringsfestivalen 2019 arrangeres 6. og 7. mai 2019 i Realfagbygget på Gløshaugen Campus, NTNU.
Include: Den 14-16 maj 2019 arrangeras Includekonferensen vid Karlstads universitet med temat "Breddat deltagande och digitalisering".
NAFSA: Global Leadership, Learning and Change. Washington, D.C. May 26-31, 2019.
The Teaching Professor Conference in New Orleans, 7-9 June, 2019.
EuroSoTL, The European Conference of Scholarship of Teaching and Learning will take place at The University of the Basque Country in Bilbao, 13 and 14 June. Deadline for abstracts 20 January, 2019.
STLHE: The Annual Conference of the Society for Teaching and Learning in Higher Education will be held in Winnipeg, Manitoba — 11-14 June 2019 — with the theme "Guiding the Journey: Learner – Teacher – Learner". You are invited to submit a proposal for the STLHE 2019 conference by 10 January 2019.
ASEE: American Society for Engineering Education. Tampa, Florida 14-16 June, 2019.
SEEL: Sustainable Education: Sharing Value for Next Generation Learning. June 17-19, 2019. Malta.
EARLI: The 18th Biennial EARLI Conference will be hosted by RWTH Aachen, Germany.  We encourage participants to present results and ideas on state-of-the-art research in learning and instruction, specifically around the topic "Thinking Tomorrow's Education: Learning from the past, in the present and for the future". 12-16 August, 2019.
NFU-nätverksträff: Nätverket för forskarhandledarutbildare (NFU) träffas den 12 augusti mellan klockan 09.30-16.00 i anslutning till Swednets skrivinternat vid Noors slott. För de som enbart vill delta under förmiddagen och påbörja skrivinternatet efter lunch då detta startar så går det alldeles utmärkt. Planeringen är gjord så att man ska kunna vara med på båda om man så vill. Notera bara detta i din anmälan så att vi vet hur många det blir på eftermiddagen. Du som vill delta på träffen får själv boka resor och eventuellt husrum på Noors Slott i Knivsta (förmiddagsfika, lunch och eftermiddagsfika ingår i NFU:s nätverksträff). Det finns 18 platser på förmiddagen och 10 platser på eftermiddagen och det är först till kvarn som gäller. Vi behöver ha ditt svar senast den 15 maj och anmälan är bindande. Om du bokar av efter den 12 juni behöver vi fakturera kostnaden till din arbetsgivare. Skicka ett e-postmeddelande till charlotte.sundstrom@uadm.uu.se senast den 15 maj om du vill vara med på dagen och meddela om du vill vara med på förmiddagen och lunchen eller hela dagen
SEFI: European Society for Engineering Education Annual Conference. September 16-18 2019 in Budapest, Hungary.
AIEC: Australian International Education Conference. Perth. October 15-18, 2019.
ICAEITM2019: International Conference on Advanced Education and Innovative Teaching Methods, Jerusalem, Israel, 28-29 November, 2019
ICETE2019: International Conference on Education, Teaching and E-Learning, Vienna, Austria, 26-27 December, 2019.
ICER: 21st International Conference on Educational Research. Paris, France December 30-31, 2019.
_________________________________________________________________________
2018
Inspirationsdag 2018 – gick av stapeln den 6 februari vid Malmö universitet (MAU), kl 10-15. Temat denna gång var "Hur främjar vi ett  studentaktivt och kollaborativt lärande?" Hur kan vi som pedagogiska utvecklare inspirera våra kollegor till ett mer studentaktivt arbetssätt? Kom med en idé- få två!
Swednets årskonferens 2018 – gick av stapeln den 24-25 maj vid Göteborgs universitet (GU).
Skrivinternat – Swednet lanserades under 2018 ett nytt koncept, nämligen Skrivinternat. Skrivinternatet hölls den 13-15  augusti på Häckeberga slott. Läs mer här!
The 10th Nordic-Baltic Seminar for Educational Development takes place in Odense, Denmark on August 22. The intention with this anniversary meeting is to end up with a series of tangible products inside one of three tracks: 1. Research or development project application 2. Activity/course for university teachers in the Nordic-Baltic region 3. Development activity/course for educational developers in the Nordic-Baltic region. The nature of the product and the theme of the work process will be decided by each track's participants themselves before the meeting. We therefore urge you – no later than April 2nd – to come up with your ideas or themes for a product and process to work with during the meeting.
SEFI2018 – the 46th SEFI annual conference at DTU in Copenhagen 18 – 22 September 2018. Tema för 2018: "Creativity, Innovation and Entrepreneurship for Engineering Education Excellence."

NU2018 – det akademiska lärarskapet. Sveriges största mötesplats för utveckling av högre utbildning. 9-11 oktober. Skicka in bidrag senast den 1 april. Anmälan öppen till 15 september, 2018.
ISSOTL18 – the International Society for the Scholarship of Teaching and Learning invites you to join its 15th annual conference, which will be hosted in Bergen, Norway, from October 24- 27, 2018.
Læringsfestivalen, NTNUs nationella konferens om undervisning och lärande i högre utbildning gick av stapeln i Trondheim 3-4 juni.
ICED 2018 arrangerades den 5-8 juni i Atlanta, Georgia (USA).
ASEE, 2018. The 125th Annual Conference Exposition takes place in Salt Lake City, Utah on June 24-27. All published papers for a paper presentation will be indexed in the new ASEE PEER repository and the Ei Compendex database on Engineering Village, in addition to Scopus.
CDIO-konferens arrangeras den 28 juni-2 juli vid Universitetet i Kanazawa, Japan. Call for papers senast den 15 november.
Innovative Teaching and Learning Practices in Higher Education
– the 19th International Symposium in Copenhagen,
May 14-16, 2018
. Möjlighet att bidra med ett kapitel i en antologi kring temat INNOVATIVE TEACHING AND LEARNING PRACTICES IN HIGHER EDUCATION. Deadline för att skicka in kapitalförslag är 29 januari, 2018. Läs mer 
här
.
Forskningskonferens om högre utbildning: Institutionen för utbildningsvetenskap vid Lunds universitet, tidskriften Högre utbildning och forskarutbildningsnätverket FonSyd bjuder in till en forskningskonferens om högre utbildning i Lund den 15-16 maj 2018. Deadline för abstracts till papers och SIG-diskussioner är den 15 januari 2018. Anmälan är öppen mellan den 15 januari och den 15 april och antalet deltagare är begränsat till 100 (accepterat bidrag ger förtur). Efter konferensen ges möjligheter att skicka in bidrag för granskning till ett särskilt nummer av Högre utbildning.
NERA2018 – The Nordic Educational Research Association (NERA) håller sin årliga konferens vid Oslo universitet 8-10 mars, 2018. Sista dag för abstracts var 1 november, 2017.
______________________________________________________________________
2017
Swednets årskonferens 2017 : I maj 2017 välkomnade vi alla pedagogiska utvecklare till Blekinge Tekniska Högskola som har sitt huvudcampus mitt i skärgården i Karlskrona, framröstad som en av Sveriges tre vackraste platser och med en stadigvarande plats på UNESCO:s världsarvslista. Konferensen gick av stapeln den 11-12 maj 2017 vid BTH. Swednet samordnade konferensen med ITHU. Totalt var det ca 75 deltagare på plats. Konferensposter tillgänglig här. Huvudtalare Professor Emeritus Vernon Trafford och Katarina Winka spelades in. Klicka på deras namn så kommer ni till inspelningarna. Professor Traffords ppt finns tillgänglig här och Katarina Winkas ppt finns tillgänglig här.
Inspirationsdag 2017: Swednets inspirationsdag 2017 arrangerades av Centrum för Universitetslärarutbildning vid Stockholms Universitet den 12 januari. Dagen inleddes med två inspirationsföreläsningar som tar sin utgångspunkt i forskning som är relevant för pedagogisk utveckling. Max Scheja talade om studenters lärande och Klara Bolander Laksov om perspektiv på organisation och ledarskap i akademin. Eftermiddagen utgjordes av presentationer från deltagarna på kursen i strategisk pedagogisk utveckling.
ISSOTL 2017 kretsar kring temat "Reaching New Heights" och hölls i Calgary, Alberta, Canada 11-14 oktober.
Include – värd för 2017 års Includekonferens den 17-19 oktober var Högskolan i Gävle.
NGL 2017: Next Generation Learning Conference kring temat "Making Learning Possible" hölls vid Högskolan Dalarna, Campus Falun 18-19 oktober, 2017.
ICERI2017 – 10th annual International Conference of Education, Research and Innovation går av stapeln den 16-18 november i Sevilla, Spanien.
SEDA, 2017. 16-17 november, Cardiff. Konferensens tema var: "Developing Teaching Excellence: Supporting and Developing the Work of Groups and Teams," och konferensen hölls vid The St David's Hotel i Cardiff.
12th International Conference on e-Learning ICEL-2017  @ the University of Central Florida, Orlando, Florida on the 1-2 June 2017.
EuroSoTL – 8-9 juni 2017 vid Lunds universitet.
Its21, Interdisciplinary Teamwork Skills in the 21st century at Uppsala University on June 13-14th. This year's theme was Effective group works – group assignments, learning in groups and development of group dynamics.
Eden, 2017 hölls den 13-16 juni vid Jönköpings universitet. EDEN är ett europeiskt nätverk för e-lärande och distansundervisning.
Enhancing the role of teaching and learning in higher education. The Nordic Council of Ministers, the Norwegian Ministry of Education and Research and the Norwegian Agency for Quality Assurance in Education (NOKUT), June 19.
Teaching Academic Writing, 19-21 juni 2017 vid Royal Holloway, University of London och arrangeras av Centre för the Development of Academic Skills.
Connecting Higher Education: International perspectives on research-based education , 26-28 juni,  2017 vid University College London.
European First Year Experience Conference med temat 'Learning Gained through Student-Staff partnerships' hölls i Birmingham 28-30 juni.
8th ELIA Academy – Exploring Elasticity in Teaching and Learning in the Arts. UAL: Central St Martins, London. 5-7 July, 2017.
Improving University Teaching gick av stapeln i Tel Aviv 18-20 juli.
Læringsfestivalen, NTNUs nationella konferens om undervisning och lärande i högre utbildning gick av stapeln i Trondheim 8-9 maj.
2nd International Summer Institute on 'Students as Partners,' vid McMaster University, Ontario, Canada. 8-11 maj, 2017.
ALDinHE 2017 – The Learning Development Conference hölls vid University of Hull, 10-12 april, 2017. Konferensen gav möjligheter att presentera och diskutera forskning inom teaching and learning.
HEA Transforming Assessment In Higher Education Symposia Series, 2017, i York, England. Start 8 mars.
Live-stream: Rosie Miles. "Social Media, Play and the Gift of Teaching." 9 mars, 17-18. In recent months Twitter has made the headlines as every other 3am tweet of @realdonaldtrump becomes news.  At the same time such associations highlight the perceived toxicity and danger of social media, as reports of trolling and online abuse (e.g. towards women) are now common.  Universities increasingly manage their online 'brand' presence, including social media, putting out sometimes banal streams of campus wonderfulness which is at odds with the lived experience of pretty much any student or staff.  Why, therefore, would anyone want to risk using Twitter with students?  What could possibly go wrong? This talk will introduce my own adventures with Twitter on a 3rd-Year undergraduate Victorian Literature, Art and Culture module where the entire class joined Twitter for a week role-playing as characters from late-nineteenth-century texts.  Intelligent anarchy, Neo-Victorian mash-ups, wit and enjoyment were positively encouraged in the spirit of my wishing to encourage 'ludic learning'.  What, thus, can we learn from including play in higher education?  How can Johan Huizinga's Homo Ludens be annexed to the criticality we wish to foster in our students?  What can play subvert or challenge within the increasingly managed and monetized terrain of higher education? I hope to follow this thinking to the possibility that teaching — both the students' experience of it, and our experience of it as university lecturers — can be thought of (at best) as operating within an economy of the gift. Thinking of teaching as gift allows us to explore whether a new language of reciprocity and exchange can be found to describe the personal, meaningful encounters that we have with our students, and that they have with us, not least through playful moments.  In a TEF era when many university academics are profoundly uncomfortable at how good teaching is supposedly going to be 'measured', can both play in HE and teaching as gift offer us alternative frameworks via which we might hold on to what is best (and most subversive) about the academy? Recordings of past lectures can be viewed on our vimeo site: https://vimeo.com/album/3694974
Nordiskt-Baltiska nätverket för pedagogiska utvecklare hade sin nionde träff i Tromsö, Norge den 21-22 mars 2016.
INTED2017 – the 11th annual International Technology, Education and Development Conference, INTED2017, Valencia (Spain) on the 6th, 7th and 8th of March, 2017.
_____________________________________________________________________
2016
Inspirationsdag 2016. Swednets medlemmar välkomnades i år till Uppsala universitet för en inspirationsdag kring temat "Samverkan" och gick av stapeln den 12 januari. Grundtanken med Swednets inspirationsdagar är att erbjuda medlemmarna ytterligare ett tillfälle att träffas för erfarenhetsutbyte och för främjande av nätverkande och samverkan. Under årets inspirationsdag hade vi bjudit in Colin Bryson och Ruth Förlänger från Newcastle University som arbetar med utveckling av "Student partnership in education" samt representanter för Uppsala universitets projekt "Vidareutveckling av aktiv studentmedverkan vid Uppsala universitet". Under eftermiddagen diskuterades idéer och konkreta förslag till samverkan.
Swednets årskonferens 2016 – Strategisk pedagogisk utveckling. Den 10-11 maj 2016 arrangerades Swednets konferens och årsmöte vid Luleå Tekniska Universitet (LTU) kring temat "Strategisk pedagogisk utveckling." Konferensen var en stor succé och vi tackar arrangören för mycket gott arbete. Läs mer här.
CDIO – seminarium på Virtual Development Laboratory, Chalmers den 30 november. 10:00-16:00. Tema: Pedagogic and Professional Competence Development and Promotion at Technical Universities. Sista anmälningsdag: 18 novemberAcademic Identities. Academic life in the measured university – pleasures, paradoxes and politics var temat för The 5th International Academic Identities Conference som hölls i Sydney 29/6 – 1/7 2016.
VILÄR-konferensen 2016 gick av stapeln den 8-9 december. Årets konferens i Verksamhetsintegrerat lärande anordnades av Högskolan Väst och Göteborgs universitet.
ICED, 2016 genomfördes i november i Cape Town, South Africa.
MOOCs in Scandinavia. On June 9-10, the section conference in MOOCs in Scandinavia took place at Chalmers. For further information, please see conference website. http://www.chalmers.se/en/conference/moocs2016
NU2016 gick av stapeln i Malmö 15-17 juni, 2016. Evenemanget arrangerades av Lärosäten Syd (Malmö högskola, Lunds universitet, Högskolan i Halmstad, Högskolan Kristianstad, Blekinge Tekniska Högskola och SLU). Temat var Högskolan i samhället ∞ Samhället i högskolan
Swednets systernätverk i Kanada, STLHE, genomförde en konferens i Windsor, Ontario 16-18 februari 2016. Temat var Educational Developers Without Borders.
EDC – Educational Developers Caucus Conference, februari 2016 vid University of Windsor and St. Clair College, Windsor, ON, Canada. Konferensen arrangerades av Swednets motsvarighet i Kanada och temat var "Educational developers without borders".
GLAD.  En konferens för utbildningar inom konst och design. The Group for Learning in Art and Design (GLAD) bjöd in bidrag till GLAD conference 2016 i Birmingham 26 februari. Temat var "Creative pedagogies across disciplines".
Annual Learning and Teaching Colloquium 2016 kring temat "Imagining the Next 10 years in Learning and Teaching" hölls 7-8 april i Suzhou, Kina.
_________________________________________________________________________
2015
NGL2015 (Nästa generations lärande – nästa generations lärare) genomfördes 18-19 november vid Högskolan Dalarna, Falun. Konferenstema: Formellt och informellt lärande med stöd av teknik.
Det akademiska lärarskapet – den 4 dec 2015 kl 09:30-16:00 arrangerade SUHF konferensen Det akademiska lärarskapet vid Stockholms konstnärliga högskola. Syftet med konferensen är att belysa och utbyta erfarenheter av hur man vid universitet och högskolor kan arbeta för att ge alla som undervisar en högskolepedagogisk grundutbildning och möjlighet att utvecklas i sin lärarroll. Konferensen är en del av den översyn av Rekommendationer om mål för högskolepedagogisk utbildning samt ömsesidigt erkännandesom en av SUHF:s arbetsgrupper arbetar med just nu. Målgruppen för konferensen är lärosätesledningar, ledning för högskolepedagogiskt centra eller motsvarande samt ansvariga för karriärvägar.
Next Generation Learning Conference (NGL2015) genomfördes 18-19 november 2015 på Högskolan Dalarna, Falun. Temat är Formellt och informellt lärande med stöd av teknik. 
SRHE (Society for Research into Higher Education) gick av stapeln 9-11 december i Celtic Manor, Newport in South Wales, England.
Nordiskt-Baltiska nätverket för pedagogiska utvecklare hade sin åttonde träff i Reykjavik, Island 24-25 november 2015.
5:e utvecklingskonferensen för Sveriges ingenjörsutbildningar, 2015.  Den femte nationella utvecklingskonferensen för Sveriges ingenjörsutbildningar gick av stapeln vid Uppsala universitet den 18-19 november. Konferensens främsta mål är att identifiera och diskutera aktuella och gemensamma frågor för att utveckla ingenjörsutbildningarna på högskolor och universitet.
SEFI, 2015. Annual conference of the European Society for Engineering Education. Orleans, Frankrike i juni. Konferenstemat var "Diversity in engineering education: facing new trends in engineering."
ITS, 2015. Interdisciplinary Teamwork Skills for the 21st Century arrangerades av NTNU i Trondheim, Norge 3-4 juni. Konferensens tema var tvärvetenskapliga arbetsätt för studenter. NTNU har utvecklat en modell som nu har hörsammats och utvecklas i Norden bl.a. inom ett universitetsnätverk, Experts in Team. Modellen Experts in Team innehåller grupparbete för studenter. Varje grupp (5-6 studenter per grupp) består av studenter med olika ämnesbakgrund – de blir ämnesexperter i teamet. De väljer projekt som bl.a. kommit in från näringslivet och organisationer i samhället. Under arbetets gång tränas färdigheter och medvetenhet om grupparbetsprocessen och gruppens psykologi.
EuroSOTL, 2015 (European Conference on the Scholarship of Teaching and Learning). Den 8-9 juni kunde du träffa intressanta kollegor på University College of Cork, Cork, Irland. Konferenstemat är "Bridging boundaries through the Scholarship of Teaching and Learning".
CDIO, 2015.  The CDIO INITIATIVE (www.cdio.org) is an innovative educational framework for producing the next generation of engineers. The framework provides students with an education stressing engineering fundamentals set in the context of Conceiving . Designing . Implementing . Operating (CDIO) real-world systems and products. Throughout the world, CDIO Initiative collaborators have adopted CDIO as the framework of their curricular planning and outcome-based assessment. The CDIO initiative holds an annual international conference. In 2015, it was held in Chengdu, China, 8-11 June.
EDEN, 2015. EDEN konferensen bjöd in till temat "Expanderande lärmiljöer" den 9-12 juni i Barcelona, Spanieln. Med utvecklingen av allt kraftfullare mobila datorer och smartphones samt utveckling av bra nätverksinfrastruktur ökar intresset för att använda nya kraftfulla utbildningsverktyg. Ny teknik i samband med med en ökad mängd av högkvalitativt digitalt innehåll leder till att lärandet bedöms främja en snabb omvandling av användarnas sociala vanor. Det är intressant att se hur nätkulturen påverkas av den nya tekniken och omtolkningen av begrepp öppenhet,  resursanvändning och immateriella rättigheter. De olika teman som EDEN Barcelona 2015 bjuder in till inkluderar expanderade inlärningsscenarier, skärningspunkten mellan högre utbildning och MOOCs, att hjälpa elever, lärare och skolledare att visualisera sina prestationer, främja självbedömning och reflektion, undervisningsutveckling i nätverk, nya ledarskapsmodeller och metoder. Abstract deadline var 31 januari.
ASEE, 2015. The ASEE Annual Conference and Exposition is dedicated to all disciplines of engineering education. It is committed to fostering the exchange of ideas, enhancing teaching methods and curriculum, and providing prime networking opportunities for engineering and technology education stakeholders such as deans, faculty members and industry and government representatives. The 2015 conference was held in Seattle, USA. 14-17 juni.
EARLI, 2015. The 16th Biannual EARLI conference was held in Limassol, Cypern on 25-29 augusti. The conference theme is "Towards a Reflective Society – synergies between teaching, learning and research."